Эта вакансия уже завершена
We are looking for an experienced Payments Specialist to deal with one of the most important processes in our company!
We are one of Asia's fastest-growing crypto exchanges, looking to expand into Europe. We attract people who constantly push themselves to think differently and chart exciting new paths in a rapidly growing industry.

We are partnered with over a hundred of EMIs, PSPs, Banks, and other financial institutions from all around the globe. Our target market is Europe (85% of clients), Asia, and North America. We specialize in crypto, e-commerce, and high-risk industries.
We are looking for an Account Specialist, with at least one year of relevant experience looking to develop his/her career within the fintech and consulting industries.

Responsibilities :
Opening of the business accounts in banks, EMIs, and PSPs as well as the opening of merchant accounts. This also implied day-to-day communication with the above-mentioned financial institutions via email, phone calls, and video calls.
Communication with the clients, understanding of their needs and their current payments model. Advising on the most efficient payment structure, and presenting alternative banking options.
Company documentation preparation for the account opening as well as bank's form filling, documents shipping, etc.
Research of new banks/EMIs/PSPs for future partnerships.
Management of the CRM system. Reporting and updating tasks with regard to the status of account opening, research, etc.

Requirements :
At least 1 year of working experience in any of the following companies/fields: Fintech, PSP, Payment gateway, EMI, or a Consulting company specializing in these fields;
Understanding of general aspects of different payment methods: SEPA/SWIFT transfers, acquiring (MDR, chargeback rates, etc.)
Knowledge of different types of financial institutions and their differences.
Ability to manage multiple projects/clients simultaneously.
Be attentive to detail and have excellent analytical and problem-solving skills.
Confident user of MS Office (MS Excel, Word, PPT, etc.)
Knowledge of English not lower than B2 level is a must!
Would be a plus:
Understanding corporate documents' terms and requirements for different European jurisdictions.
Passionate about the fintech and consulting industries, desire for self-improvement.
What we offer:
The competitive salary up to 1500 USD per month
Working days are Monday - Friday: 10 am - 7 pm (Kyiv time).
Remote work
Working alongside professional, driven people and experts in the industry around the globe.
Paid training and courses to develop skills.
Please send us your CV in English with salary expectations to Отправить резюме .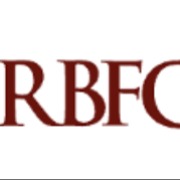 Marina
Похожие вакансии по городам:
Похожие вакансии по профессиям: