Эта вакансия уже завершена
RBFC is looking for Senior Financial Reporting Specialist to come in and make an immediate impact starting day one. The ideal candidate is a team player with exceptional communication and problem-solving skills. Our team consists of dedicated and passionate entrepreneurial thinking millennials that truly believe in the success of the project and the idea behind it.
Job Summary:
We are seeking an experienced Financial Reporting Manager to oversee our company's financial reporting processes in the market. As a senior-level position, the ideal candidate will have a deep understanding of financial reporting requirements, technical accounting standards, and the ability to manage a team of financial reporting professionals. The Financial Reporting Manager will report to the Accounting Lead and will be responsible for ensuring accurate and timely financial statements, managing external audits, and providing technical accounting guidance to the organization.

Responsibilities:
• Oversee the preparation of monthly, quarterly, and annual financial statements in compliance with accounting standards (IFRS, local GAAP).
• Manage external audits, including planning, coordination, and communication with auditors.
• Provide technical accounting guidance and support to various departments within the organization.
• Maintain a strong understanding of emerging accounting standards and assess their potential impact on the company's financial statements.
• Develop and maintain strong relationships with external auditors, internal stakeholders, and other key partners.
• Ensure adherence to internal controls and compliance with local regulations.
• Develop and implement best practices for financial reporting processes and procedures.
• Manage and mentor a team of financial reporting professionals, providing guidance, training, and development opportunities.
Qualifications:
• Bachelor's degree in Accounting or Finance; CPA or local equivalent required.
• Minimum of 5 years of experience in public accounting and/or corporate financial reporting in the market.
• Strong knowledge of IFRS and local GAAP reporting requirements.
• Experience managing external audits and working with auditors.
• Strong technical accounting skills, including the ability to research and interpret accounting standards.
• Excellent communication and interpersonal skills, with the ability to build relationships across all levels of the organization.
• Proven ability to manage and develop a team of financial reporting professionals.
• Detail-oriented with strong organizational and project management skills.
• Ability to work independently and as part of a team in a fast-paced environment.
• Proficient in Microsoft Office, particularly Excel and Word.
• Experience of BI tools is advantageous
Nice to have skills and experience:
Financial services industry knowledge
Experience with producing statutory reporting for listed companies, within a Bank or financial services business.
Experience with derivatives and hedge accounting.




Working days are Mo. – Fr.




The hours will be 10:00 – 18:00 (EET)

Working alongside driven people in the industry;

A great young team of professionals;

Excellent verbal and written communication skills in English are MUST!

If you believe you are the right fit for RBFC, and have the right skills to be the best in your field of profession – send us your CV and salary expectation career

@rbfc.com

(Indicate: Senior Financial Reporting Manager) and we will get back to you.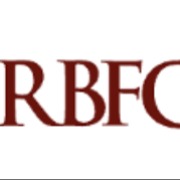 Marina
Похожие вакансии по городам:
Похожие вакансии по профессиям: