Эта вакансия уже завершена
Киев
ул. Андрія Аболмасова, 5
SeoProfy is a leading full-service SEO agency with 12 years of experience in search engine optimization (SEO) in the markets of the USA, Canada, Australia, and European countries. We are experts in industries like e-commerce, finance, gambling, dating, IT, crypto, CBD, job searching, and real estate.
Since 2012, our services have earned clients' trust in 80 countries. Our esteemed list of international customers includes Jooble, FXTM, AutoDoc, Preply, vistacreate, yologroup, DMARKET, just to name a few.
With the view of our development in the US market, we are looking for a determined, result-oriented Sales Manager with successful experience of deals with US companies in their profile.
Important competencies for our Sales Manager:
communication skills — you should express your thoughts clearly both, orally and in writing, without falling into verbosity;
result-orientation — you should sincerely strive to work to achieve the result, in full force, even overworking, if the situation requires it;
strategic thinking — you should have large-scale thinking and perceive every situation positively;
proactivity — you should act independently, without prompting, proposing new ideas;
persistence — you should be insistent and demonstrate your will to achieve a distant goal.
Here's a video to get to know SeoProfy. You will get to meet most of our team members and the company owner, a well-known SEO speaker @Profyman, in the lead role of this short movie: https://www.youtube.com/watch?v=WcCnU376DC0&fbclid=IwAR1Z1jxqbf3vnQnxfsJiphNj-UnYDqDb_eR3Pbe83Q3xYKTKIW4PQ8uQFTE
Your opportunities with SeoProfy:
cooperation and mentoring of Victor Karpenko's professional team
clients are adequate Americans and Europeans, and we are a young and modern team working in a healthy and calm environment
rapid and profound development in the niche
creating your own expert name in this field
Results we expect from a Sales Manager:
attracting new customers and increasing sales volumes
updating presentations and offers based on requests and geo of clients
high expertise in selling marketing services
Duties:
Successfully communicate with clients, customers, and other partners from the US market.
Analyze the market and find new customers in the US market.
Track market trends and competitors.
Communicate positively with potential clients, position and demonstrate expertise (cases, projects, solutions, tools).
Professionally evaluate clients' needs, research their projects and niches
Establish professional relations with the client (inform, communicate, and consult the client, approve budgets, and terms of cooperation, and draw up contracts with clients).
Pass projects to PMs to further upsale them. The goal is to build a strong long-term relationship with clients, to know their businesses, and to offer them new effective solutions.
Fill in the CRM. We offer a convenient customized CRM system for maintaining a client base.
Create analytical reports on the work performed with final conclusions and recommendations. Zero micromanagement is expected. Only an atmosphere of cooperation and mentorship for mutual growth.
What we expect from you:
You have in-depth expertise in the sale of services for at least 3 years.
You are an expert in negotiations with business owners or decision-makers.
You have an understanding of SEO and digital marketing in general.
You have experience in selling IT services.
You are competent in English, your level is B2 + and higher.
You are persuasive and know how to negotiate.
You have worked with various CRMs for customer management and reporting.
You have strong analytical skills — you can describe the chart and build potential dependencies from it.
You show a proactive approach to work.
Taking care of the #seoprofyteam, the company provides:
Hybrid working schedule: you can choose to either work remotely or in the office.
An 8-hour working day with a flexible work schedule: Mon through Fri (start between 8:00 — 11:00 and finish between 16:00 — 19:00).
Spacious and comfortable office with a convenient location near the Livoberezhna metro station, which is open to everyone who wants to work in the office.
Paid vacation and sick leave (without providing a sick leave form).
A fair KPI system (transparent system of bonus accrual with clear indicators and possible amounts).
Annual assessment of skills development (we offer transparent career development opportunities through a grading system and Performance Review).
Corporate psychologist to ensure Mental Health.
Medical insurance to support the health of our team.
Corporate English course to maintain the level of the business language.
A progressive management style with a Western-oriented mindset (all employees have equal rights, and a team leader is first and foremost a colleague and mentor. Professional growth is an absolutely real opportunity in the SeoProfy team. And our school is highly valued in the labor market.)
A flexible mentoring system (comfortable onboarding of a new employee to facilitate adaptation in a new position, LMS, mentoring).
Rich corporate life (game-themed Thursdays and fun large-scale events are just a part of our cool events, the last corporate event was held in the Carpathians). We hope for the speedy restoration of these processes and for the corporate party in Crimea in 2023!
For those who are in Kyiv and plan to work in the office, we offer:
an office with an uninterrupted electricity supply and access to the Internet;
aromatic coffee/cappuccino/latte and a variety of HR goodies;
a well-developed infrastructure:

convenient commuting options, both for employees with a car (there are parking spaces for their cars) and for those who get to work using public transport;
for those who are concerned about their healthy body, near the office, there are sports clubs SportLand and hitworks (during lunch or after working hours, you can exercise and switch from business tasks);
there are plenty of supermarkets within walking distance from the office;
· for those who have a sweet tooth, there's a bakery near the office where they can meet up with friends.
Telegram:@bakhma4uk
Join the SeoProfy team right now! Also, check our profiles on: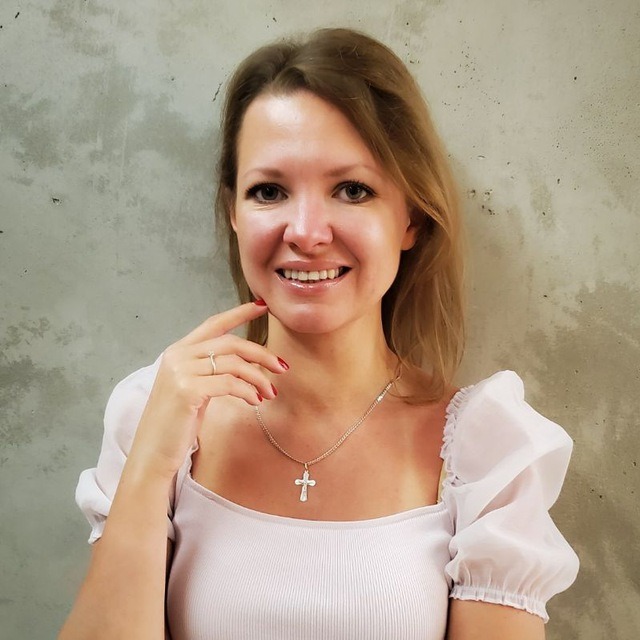 Юлія Лебедєва
Похожие вакансии по городам:
Похожие вакансии по профессиям: