Эта вакансия уже завершена
GigaCloud: Leading Cloud Services Provider for Business Development. With a track record since 2016, we've empowered 1500+ companies with secure, scalable private cloud solutions. Our infrastructure serves over 20 million users daily in Ukraine and beyond. Awarded the top spot for IaaS services in Ukraine in 2021.
Today we start our business in the EU and have chosen Poland as our headquarters.
We are looking for a Investment Relations Specialist to join us for a transformative cloud journey.
About you:
2+ years of progressive experience in Finance roles.
Successful experience working at one of the Big 4 auditing firms OR experience in investment relations, or a similar role within the financial services industry.
Expertise in financial modeling and debt management.
Excellent communication and interpersonal skills, with the ability to effectively engage with diverse stakeholders.
English: B2-C1 level.
What will you do:
Engage with EU banks and other financial institutions to secure debt financing, including short-term loans..
Act as a primary point of contact for investors, addressing inquiries, providing updates, and managing investor relations communications.
Coordinate and assist in the preparation of investment presentations, reports, and materials for investor meetings.
Improve financial reporting and analysis, including budgeting and forecasting.
Explore options related to debt restructuring to optimize financial position and ensure long-term sustainability of the company's operations within the EU.
Future challenges:
Obtain financing for the EU entity - credit line, AR financing and other.
Set up tax planning for entities in the EU, including optimizing the legal structure.
We offer:
Flexible working schedule with a remote possibility.

Medical insurance.

Opportunities for the development and improvement of professional qualifications.

Ensuring stability and clarity for the future.

Our company is experiencing growth and expanding into Europe. Currently, we have offices in Kyiv, Warsaw and plan to open additional locations in other countries.

Work in a friendly atmosphere, created by a team focused on long-term relations.
Interesting? Then send your resume as soon as possible! :-)
You can get to know us better here:
Our website: https://gigacloud.ua
We are on Facebook: https://www.facebook.com/gigacloud
Our YouTube channel: https://www.youtube.com/channel/UC3nPQUucftMJy6osBMQt6dQ
"The Gigacloud LLC company is certified in accordance with the ISO 27701 "Personal Data Management System" standard, complying with the GDPR rules, demonstrates the company's conscious position regarding the processing and storage of personal data of candidates for an interview, we hereby warn you that by responding to our invitation and by agreeing to a meeting with us, you consent to the processing of your personal data by Gigacloud LLC"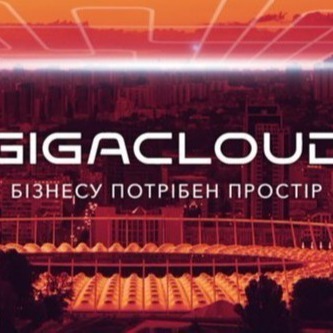 Тетяна Шевченко
Похожие вакансии по городам:
Похожие вакансии по профессиям: