Київ
вул. вул. Нововокзальна 3
р-н. Печерський
метро Олімпійська
Гібридна
Повна зайнятість
Офіс з генератором
Офис в центре
Медицинская страховка
Company Description
PSI is a leading Global Clinical Research Organization with more than 25 years in the industry, offering a perfect balance between stability and innovation to both clients and employees. We focus on delivering quality and on-time services across a variety of therapeutic indications.
Job Description
If you are a qualified enthusiastic legal professional, you may be the expert we are looking for to join our dynamic team in Kyiv.
This role provides legal support with a focus on local legal matters in Ukraine. As an Associate Legal Counsel, you will work on commercial contracts, corporate and labor matters, and will provide legal advice and support in corporate cases. In addition, you will be a member of the legal team involved in the core business of the company, i.e., conducting clinical trials in Ukraine.
Your role will include:
Reviewing, drafting and negotiating contracts, corporate and other legal documents;
Providing legal advice and support to operations, HR, Finance & Administrations, other departments;
Developing, reviewing and ensuring compliance with Company's policies, procedures and instructions;
Identifying and researching various legal issues and assessing their impact on Company's business;
Reviewing and preparing templates of clinical trial agreements and service provider agreements; negotiating clinical trial agreements with institutions and team members; collaborating with clinical operations team and the legal team on the clinical trial related matters;
Assisting in any other legal matters as and when requested.
Qualifications
Law degree, with sound knowledge of corporate, contract and labor law
A minimum of 5 years of experience in commercial legal practice (law firm or consulting)
Fluency in Ukrainian and English, oral and written
Excellent negotiation skills
Ability to work accurately with strong attention to detail
Excellent organizational, interpersonal, written and oral communication skills
Ability to prioritize and work efficiently under tight deadlines
Ability to make decisions and work independently but also within a team
Excellent knowledge of the Microsoft Office package, in particular MS Word
Additional information
Make the right call and take your career to a whole new level. Join the company that focuses on its people and invests in their professional development and success.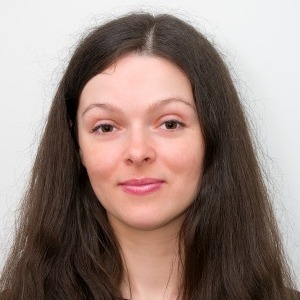 Олена Карпова
Схожі вакансії по містах:
Схожі вакансії за професіями: