Ця вакансія вже завершена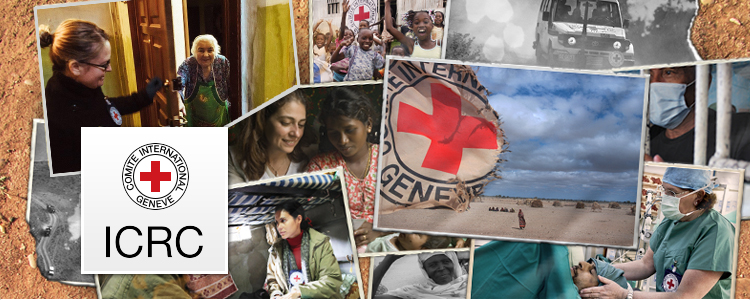 The International Committee of the Red Cross (ICRC) is an impartial, neutral and independent organization whose exclusively humanitarian mission is to protect the lives and dignity of victims of armed conflict and other situations of violence and to provide them with assistance.
The ICRC is mandated to work in countries affected by armed conflict or other situations of violence. The ICRC is present in over 80 countries and has some 19,000-field staff.
In 2014, the ICRC expanded its presence to Ukraine. There are more than 600 ICRC staff working in Kyiv, Dnipro, Poltava, Vinnytsia, Lviv, Donetsk, Luhansk, and Odesa.
The ICRC is looking for an enthusiastic and motivated person to fill the position of Mechanic in its sub-delegation in Kyiv.
Purpose:
The Mechanic carries out preventive maintenance and repairs on ICRC vehicles and other logistics equipment in accordance with guidelines from headquarters and manufacturers' recommendations.
Functional Responsibilities:
Fleet Maintenance
In liaison with the Fleet Assistant and Vehicle Fleet Manager maximizes fleet efficiency and effectiveness for all vehicles and generators through planned preventative maintenance in accordance with guidelines issued from Geneva HQ or in accordance with manufacturer's recommendations as well as in view of operational impact.
Assists in the yearly workshop survey to determine best outsourced workshop in liaison with Fleet Assistant, and Vehicle Fleet Manager to engage supplier who offers the best price and quality if needed.
Draw up weekly and monthly service schedules for implementation
Raise orders for vehicles and generators going for repair or service
Carries out repairs/maintenance work on ICRC vehicles and generators according to ICRC guidelines.
Control of repairs and maintenance of ICRC fleet, vehicles and generators to ensure that service and repairs of ICRC vehicles and generators done properly with outsourced workshops.
To make simple maintenance and repair in all Fleet assets when needed.
Check all invoices and delivery notes from Suppliers, prepare Job Cards and Supply Requests for KYI fleet repair and maintenance, hand over invoices and the other docs to finance department.
Check the relevance and accuracy of repairs and maintenance invoices to determine the justification of charges.
Check vehicles and generators after repairs or service to ensure that all jobs have been done to expectation. (check the maintenance in outsourced workshop area if possible).
To make sure that the spare parts, used for maintenance are genuine.
Establish and maintain an accurate updated job-card based maintenance history for all fleet and other logistics assets repairs, update the FleetWave for maintenance as well the vehicle files.
In liaison with Fleet assistant or Vehicle Fleet Manager prepares order for spare parts from local market or Geneva HQ
Responsible for Kyiv spare parts stock (as well regular inventory), record spare parts received from local market or Geneva HQ, create stock cards for each item and update the stock card and records timely and accurately whenever there is a movement of stock, update the FleetWave accordingly.
Vehicle Check-up
Supervises daily/weekly/monthly vehicle checks (fuel, oil, water, breaks, lights, tyres…).
Ensures that vehicles going to the field are ready for trip.
Supervises vehicle check before and after vehicle departs for the field trip.
To assist car dispatcher on his daily duties if needed
Supervises the check of weekly mileages to follow up for service schedule.
Accident Management
Sources quotations for accident damaged vehicles and to report concerned.
Checks the quality of repair work done on accident damaged vehicles.
To issue a job card for repaired accidents on vehicles and forward to concerned.
Field Activities
To visit all ICRC sub delegations and offices for vehicle and generator maintenance issues if needed.
In case of breakdown in the field to be ready to visit and solve the problem in the place.
In case of need/ emergency to replace a driver or to give a hand to other departments.
Others:
Performs any other activities upon request of direct supervisor.
The tasks and responsibilities defined above are not exhaustive and can evolve depending on organizational needs.
Required Qualifications and Skills:
Ukrainian citizenship
High School level and Graduate in Mechanical/ technical School or similar
Driving licence B, C (D and E will be an asset)
Minimum 3-5 years' experience as Mechanic with very good performances (experience with diesel engine cars/trucks and generators is an asset)
Diagnoses, suggests solutions to and/or fixes the problems
To follow repairs of cars, trucks and generators that outsourced workshop carried work properly
To ensure small repairs of cars, trucks and generators as required. To fill in and sign job cards when the works are finished
Simple knowledge of AC and DC electricity (understanding of connection generator to house and equal load sharing on the phases is an asset)
Good knowledge of English and Computer (Microsoft office). Other languages are an asset
To be able to manage small spare parts stock
Strong sense of responsibility and adaptability
High organizational skills. To be able to carries out routine works mainly independently
Willingness to learn. Manual skills. Team spirit.
Ability to take initiative, to lead and deal with people
Strong knowledge of the country road network
Ability to travel in Ukraine for short trips (up to 2 weeks) for maintenance/support issues
Personal Competencies:
Leadership
Accountability
People management
Team work & Collaboration
Representing the ICRC
Beneficiary & Client focused
Social package and other benefits:
Official employment according to Ukrainian labor law
Annual paid 20 working days' vacation
Medical insurance for employees and family
ICRC Institutional training
Individual development covered by ICRC
foreign language courses
Convenient office location in the city center
Starting date: As soon as possible
How to apply:
Please submit your CV, along with your motivation letter in English and salary expectations to the attention of the Human Resources Department.
Application deadline: 29 March 2023
Only candidates meeting the above-mentioned criteria will be considered and contacted for tests and/or interviews. No inquiries by phone, please.
ICRC is Equal Opportunity Employer giving the highest priority to staff safety and security.
For more information, visit the website: http://www.icrc.org/
Join the ICRC. Visit us on http://www.icrc.org/
більше 500 співробітників
з 1863 року на ринку
Курси іноземної мови

Офіс у центрі

Медичне страхування

Регулярний перегляд зарплати

Офіційне працевлаштування згідно КЗпП України
Схожі вакансії по містах:
Схожі вакансії за професіями: