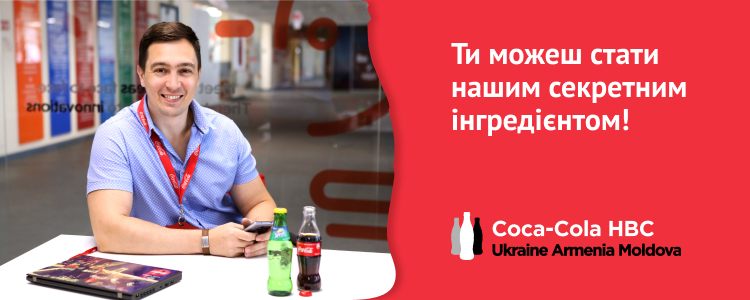 В офісі/на місці
Повна зайнятість
Розвозка / авто від компанії
Офіс з бомбосховищем
Медичне страхування
Додаткові вихідні
Медпункт / корпоративний лікар
ABOUT YOUR NEW JOB:
You will have the chance to be a major influence in driving our world class business forward and delivering iconic beverages to customers and consumers that have tremendous relationships with our brands. You will benefit from a family-like environment filled with supportive colleagues that will help you overcome big challenges to reach places and results you never would have thought possible. No two days will be the same here. You will be challenged, you will be encouraged, and you will grow.
YOUR NEW KEY RESPONSIBILITIES:
Support and maintenance of the company's network (ethernet, wifi);
Configuration and management of active Cisco switching equipment;
Audit and modernization of network infrastructure;
Network design and deployment;
Analysis and troubleshooting;
Installation and support of servers;
Configuration and administration of Windows Server 2012R2/2016/2019/2022;
Maintenance of Lenovo server;
Participation in Cyber Security projects;
Ensuring the security of network and server infrastructure within the requirements;
Ensuring the uninterrupted operation of the network and server infrastructure;
Interaction with technical support services of hardware and software vendors in the course of processing service requests and project implementation;
Acceptance, processing, and registration of requests.
ARE THESE YOUR SECRET INGREDIENTS?
At least 1 year of experience in a similar position;
PC skills at the administrator level;
Knowledge of the Windows family of operating systems;
Knowledge of software and Microsoft Cloud solutions;
Knowledge of the principles of network protocols (TCP/IP, Vlan, IPSec, Wireless);
Skills in working with network equipment (Cisco);
CCNA (Cisco Certified Network Associate) will be an advantage);
Experience with databases;
English at Intermediate level and above;
Willingness to learn;
Ability to communicate with people and to be customer-oriented;
Responsibility, punctuality.
WE OFFER:
Meaningful work in a company that is a leader in the NARTD market;
Work in a smart and motivated team within a supportive and inclusive culture with strong values;
Competitive salary;
Compensations & benefits package, which includes: medical and life insurance, 31 calendar days of vacation per year, meal allowance, company product sampling;
Opportunity to develop as a professional;
Work from our office. We are located in Velyka Dymerka. Corporate buses are provided from metro stations Chernihivska and Lybidska, and also, from the city of Brovary and the settlements of Velyka Dymerka, Bohdanivka, Kalyta.
ABOUT YOUR NEW TEAM:
We are a family of over 36 thousand engaged people. Each and every one of us is the secret ingredient of Coca-Cola HBC – one of the world's largest bottlers and partner of The Coca-Cola Company. Our every day mission is to delight over 715 million consumers by offering a choice of over 100 iconic global and favorite local brands in the moments that matter, 24 hours a day, 7 days a week. We are a truly empowered and talented team that drives superior results by winning and learning every day in 29 countries, across 3 continents. Our success comes from us working together as one to make a positive difference for the local communities we serve.
Think you've got the secret ingredient?
Apply Now!
Coca-Cola HBC is an open opportunities employer. Your application will be reviewed based on professional qualifications required, with no regard to any other attribute (gender, age, race, disability, religion, national origin, sexual identity and others).

Ми – родина, яка налічує понад 1500 тисяч людей, які захоплюються своєю справою
більше 500 співробітників
з 2002 року на ринку
Розвозка

Медичне страхування

Корпоративний лікар/Медпункт

Бонуси та премії

Оплачуване стажування
Схожі вакансії по містах:
Схожі вакансії за професіями: